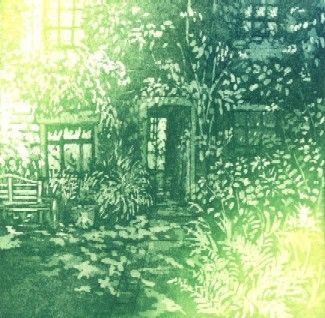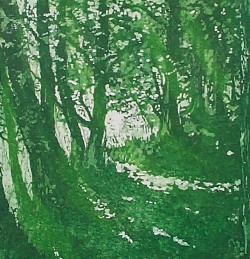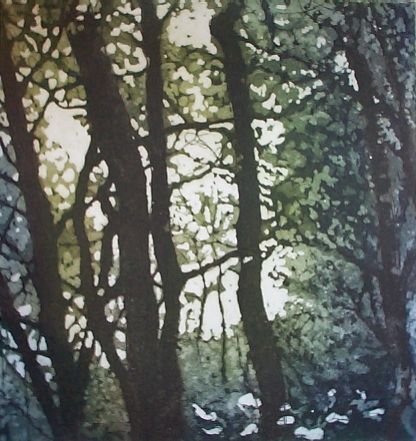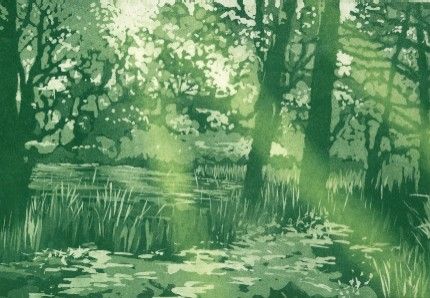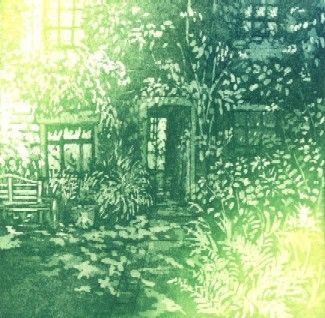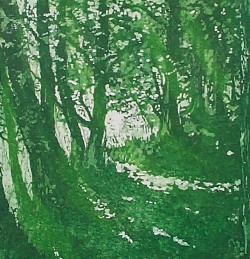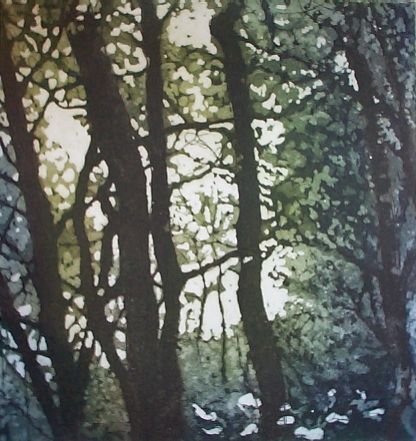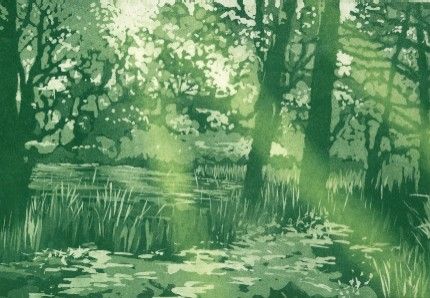 Born in Yorkshire 1970. Brought up in Cumbria.
Roseanna studied at Norwich College of Art.
After working in theatre with costumes she returned to her artwork and found etching a medium in which she could express herself. Her work is mainly etchings, reflecting the beauty of the Eden Valley and Pennine landscape around her home in Appleby, Cumbria. Roseanna's work is collected in Britain, Australia and USA.
She has had three successful exhibitions at the Courtyard gallery, Appleby in 1998, 1999 and 2004 One in 2000 for the Lake District National Park at their Seatoller exhibition centre, a group show at Barningham Hall, North Yorkshire and Ormathwaite Hall, Keswick, 2002 and 2003. In 2003 she exhibited at Printfest, Ullverston, Eden Valley open studios tour, and a group show at Café Rhum, Penrith. 2004 Eden Valley open studios tour, a group show in Leburn and a group show at Middleham North Yorkshire.
Roseanna set up her own studio in Appleby summer 2002 and was involved in setting up Bellwood and Wright Fine Art in Lancaster.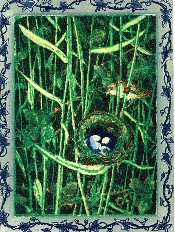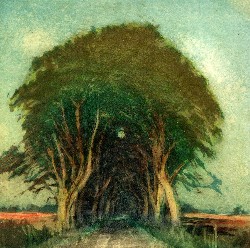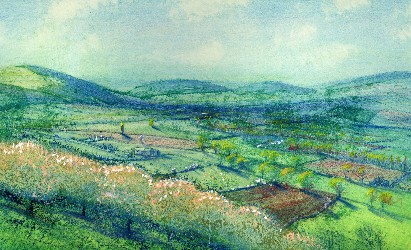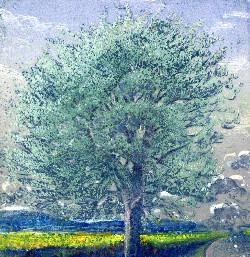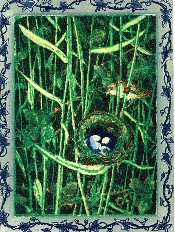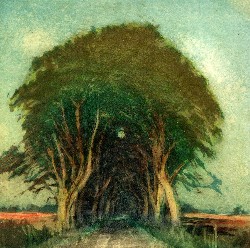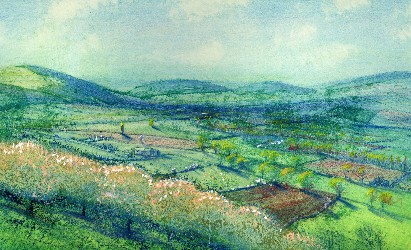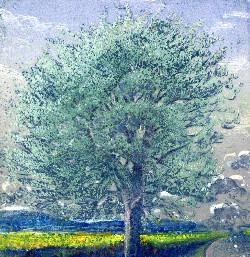 Piers followed a classical path through the Byam Shaw then Royal Academy Schools, traveled widely in Europe, Africa, Iceland, Poland, Java, often on foot. He finds abiding inspiration simply in all natural beauty seen in vibrating light. Settling in Wensleydale after art school in 1975 encourages this.
Exhibiting regularly at the R.A. Summer show, he paints very large oils and draws, but in small coloured etchings or black and white drypoints the intensity of his vision is often best expressed. Such prints have been reproduced in his five books: A Shropshire lad; An Elegy in Arcady; William Wordsworth: A Lakeland anthology; Wensleydale; The Glorious trees of Great Britain.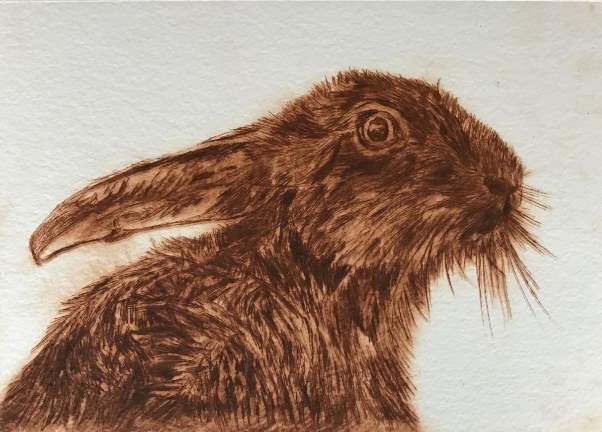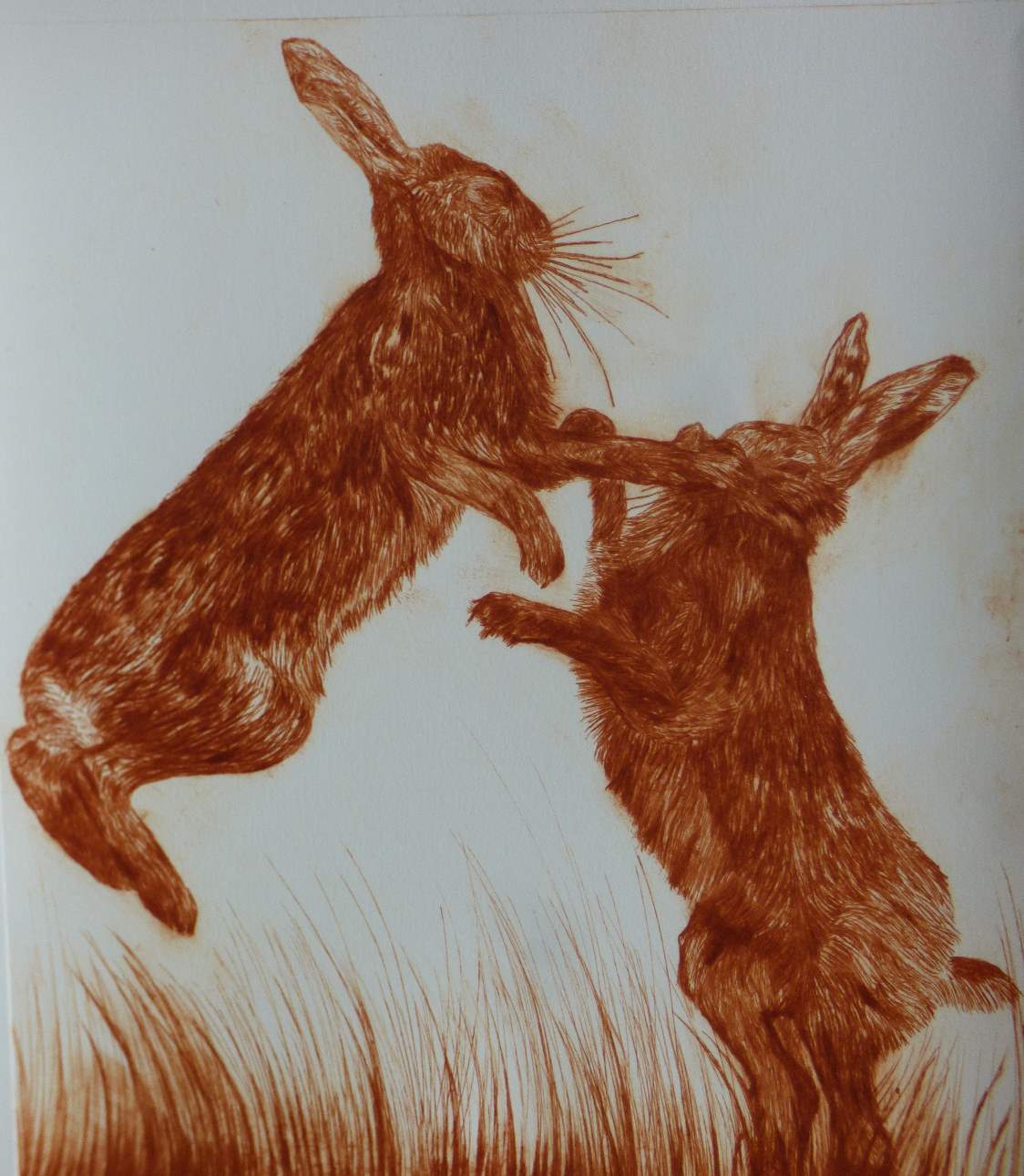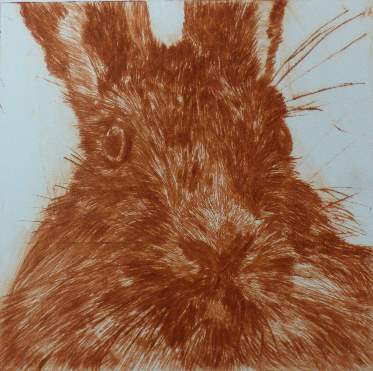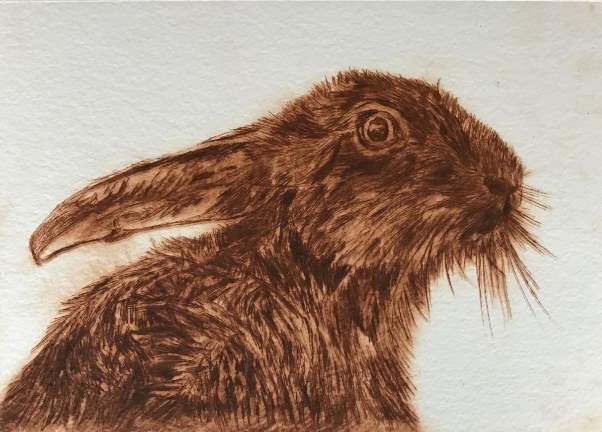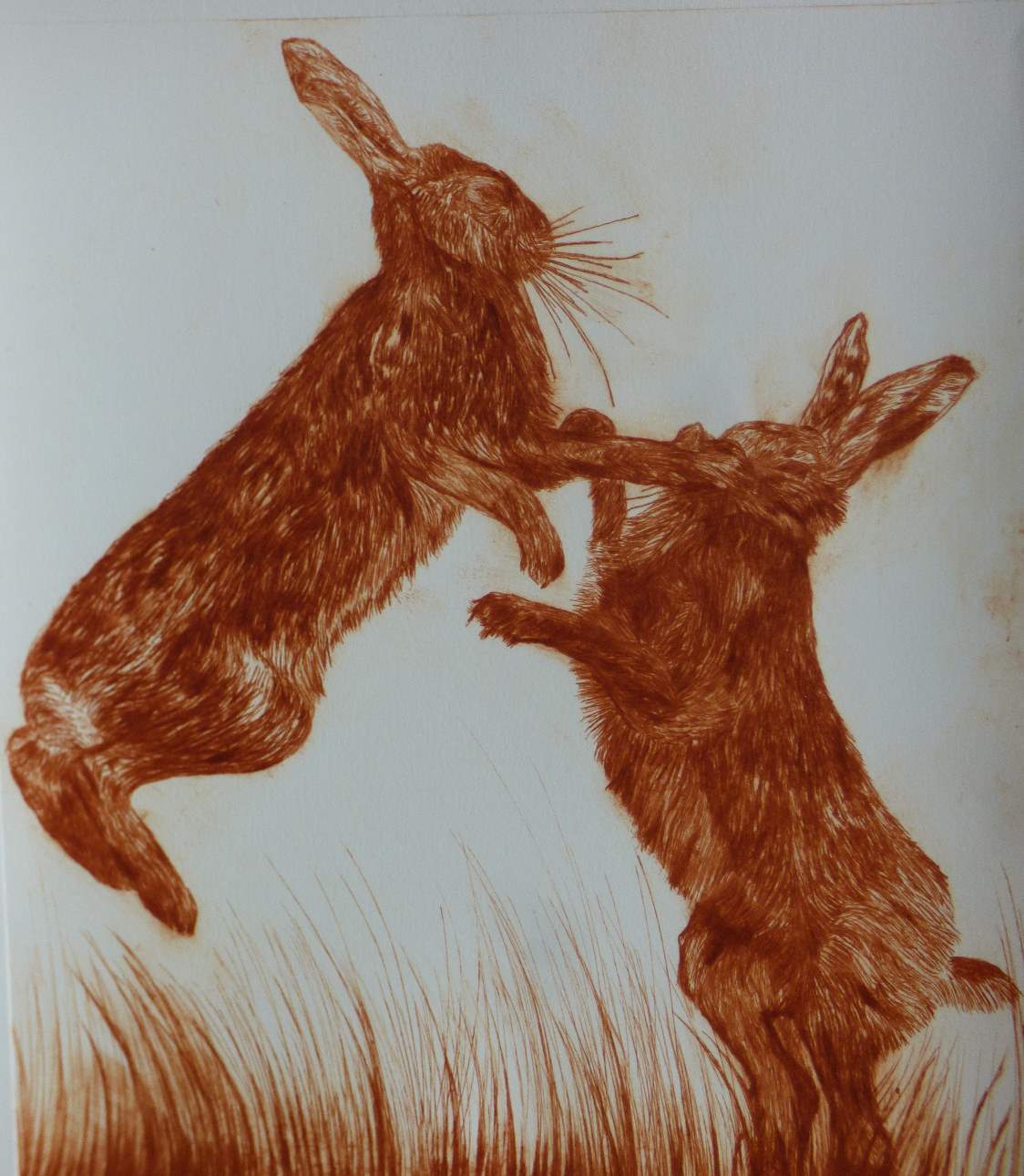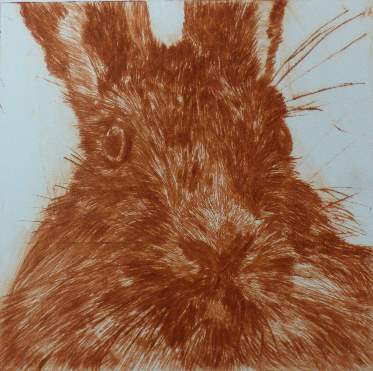 Janice Earley was born in Cumbria.
She studied fine art at Durham and went on to teach. Janice now lives near Appleby, where she's set up her printmaking studio working full time as an artist, specializing in lino prints.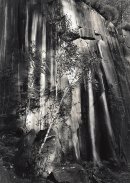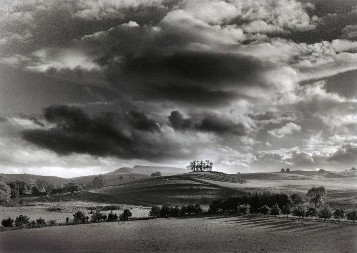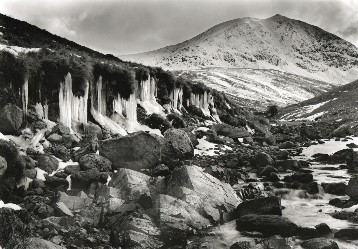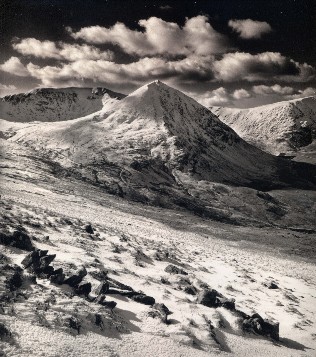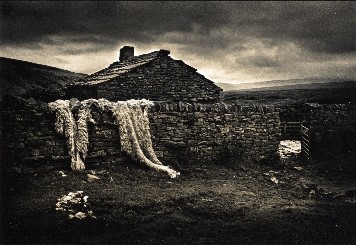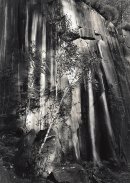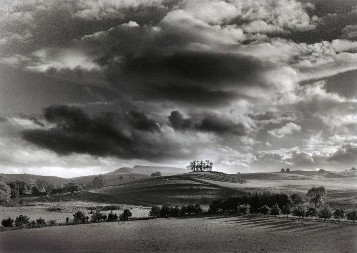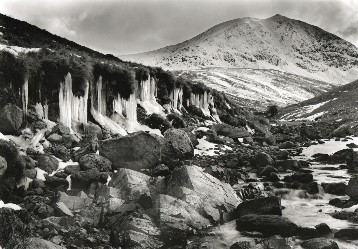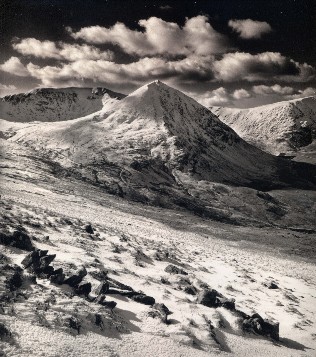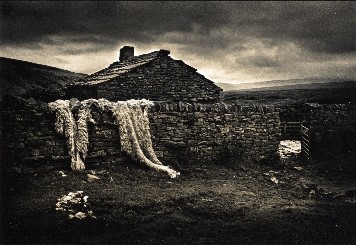 "I am a self-taught photographer and darkroom printer, believing both arts equally important in creating the sense of atmosphere that captivates the beauty and ruggedness of the Cumbrian landscape. Favouring time consuming traditional black and white darkroom processes over digital techniques. I believe it is only natural in the creation of a landscape print. The print itself is created by the 'drawing of light' as the image is projected and worked onto the photographic paper. This not only gives control over the image but gives a feeling to the print similar to that felt at the time of the initial exposure, as the natural light drew the landscape.
Each print can have up to fifteen separate processes. This makes no two prints identical and they are as unique as the landscape itself. Techniques include: split grade printing, dodging, burning, bleaching and multiple toning.
My main focus of interest is the way elemental physical forces of nature occasionally, with the help of man, sculpt and form the landscape. Living in the Eden Valley enables me to visit locations several times throughout the seasons. I use locations mainly around the edges of the Valley which include the Lake District to the West, Yorkshire Dales to the South and the North Pennines to the East, all areas of outstanding natural beauty. But underneath the glossy picture postcard image is a harsh, rugged, wild landscape that is my main source of inspiration..."






Debbie Lucas's interest in textiles began when she would beg scraps of material from her grandmother to make dolls clothes. Debbie was introduced to felt making about 10 years ago when she was working for her City " Guilds part ll in patchwork and quilting. Felt has a hidden magic by taking fleece wetting it and rolling it a new and interesting fabric is made often with surprising results. All her pieces are hand rolled using mainly merino wool. she hand dyes the fleece, this gives a rich pallet of colour to work with.
The inspiration for Debbie's work comes from the ever changing Cumbrian landscape, her pictures are made by building up layers of fleece which I card well to create a variety of colours and shades. She often cuts back through the layers of felt to reveal hidden colours beneath, giving her work a 3 dimensional effect.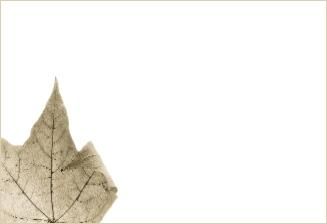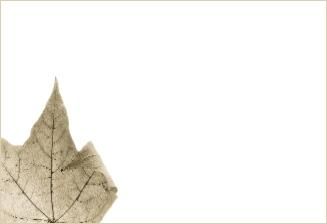 River Series
The river series of photographs were taken in the scenic Derwent Valley which is only ten minutes from my home in Shotley Bridge. The River Derwent has been much abused over the years with industrial pollution and latterly people dumping rubbish. I wanted to capture the unspoilt beauty and form of the river and impart a sense of the movement and the awesome power of the water. It was this awesome power that attracted industry and also myself. What I was not prepared for were the vivid colours of the water.
Leaf series
I frequently traipse around our beautiful land looking for stunning vistas and dramatic panoramas, but it struck me one day that the little patterns that make up the countryside were also worthy of further investigation. I wanted to capture the objects in a very pure way with minimal interpretation from me but in a way that grabbed the viewer by the scruff of the neck and forced them to look at what is actually in the photograph. The mass of white space is at times disturbing but gives a realisation that the object is also part of something larger that is presently hidden from view.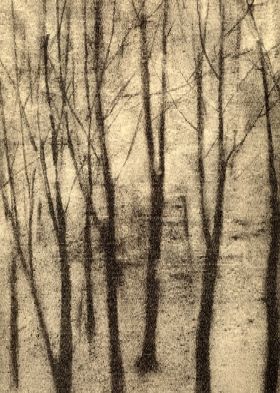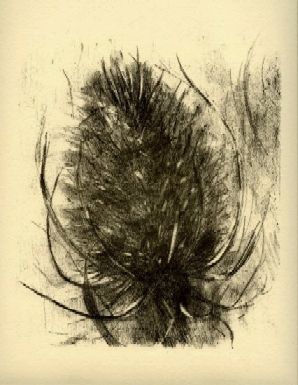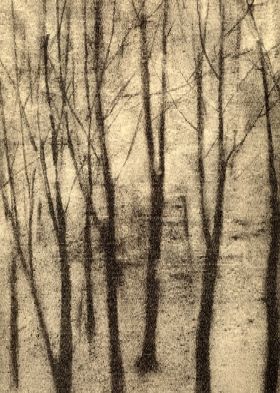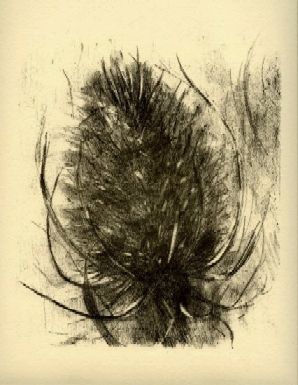 Rebecca's work is made mostly in response to the landscape and to plants within the landscape. Her printmaking is mostly stone and plate lithography, carborundum etching and monotypes. Ideas cross from one way of working to another. The randomness of a monotype may result in an image which couldn't have been envisaged at the outset, or arrived at by other means.
Rebecca lives and works in Blencarn, in the Eden Valley.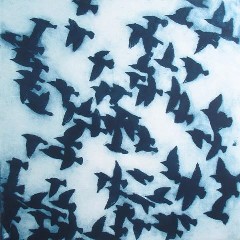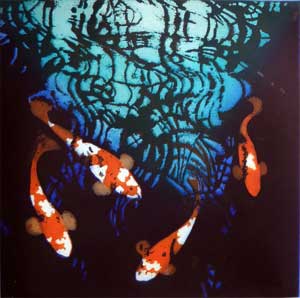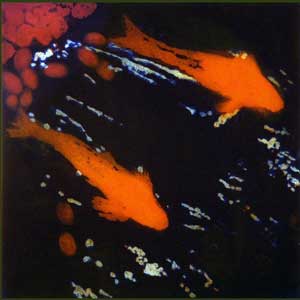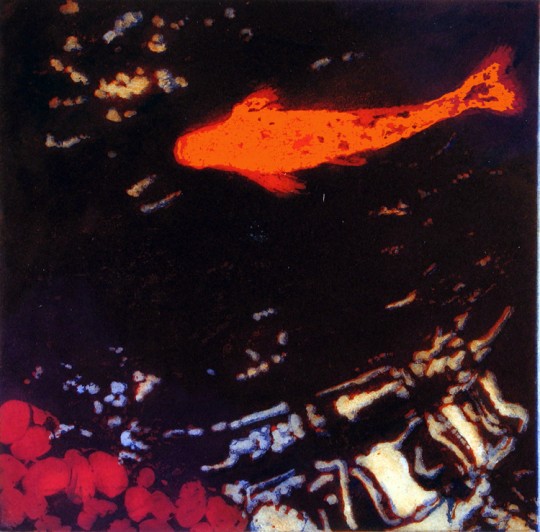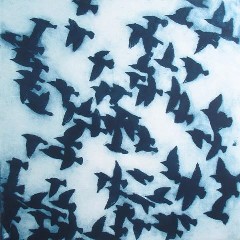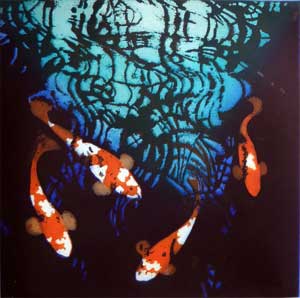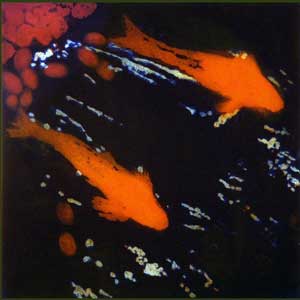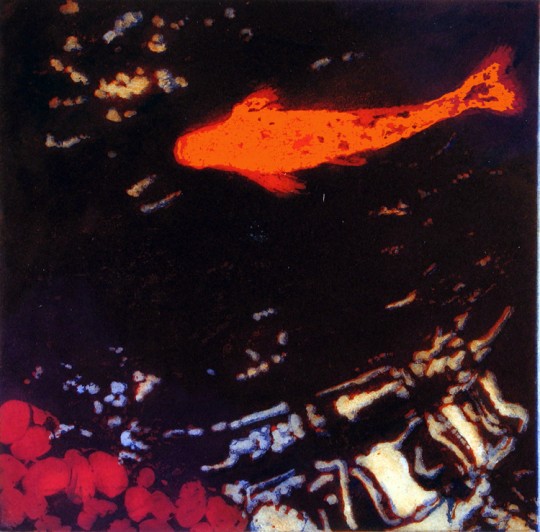 Susie works almost entirely in aquatint (images made up entirely of tones, with no drawn lines) or makes monoprints painted directly on the printing plate.
She loves aquatints for the range of contrast possible, and for the velvety effect it gives, especially with darker colours. Much of the work is made using multiple plates, which are laborious to create, but give wonderful luminous colours in the prints. Susie went to the London College of Printing in 1963-1967, and then worked as a graphic designer in the 60s and 70s. In 1984, she started full time as an artist, specialising as a printmaker in etchings, line and aquatint. She also taught print at the LCP and for the Outreach programme of Dulwich Picture Gallery's Education Department. She has also been commissioned for complete editions destined for P&O liners: Oriana, The Pride of Rotterdam, The Pride of Hull and Queen Mary 2. She has had prints regularly shown at The Royal Academy Summer Exhibition.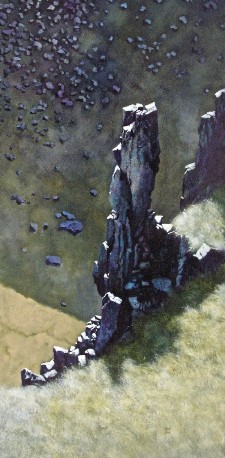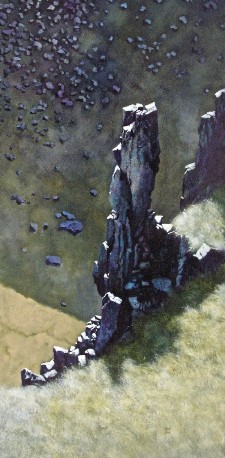 Eddie was born and bred and still lives in Appleby,Cumbria . Although inspired by the wealth of Lakeland artists, he feels more inclined to "home in" on detail within the landscape.
Increasingly drawn towards any subject in a state of disrepair, overgrown or derelict, he finds these subjects have a beauty of colour and texture in their neglect which is often overlooked.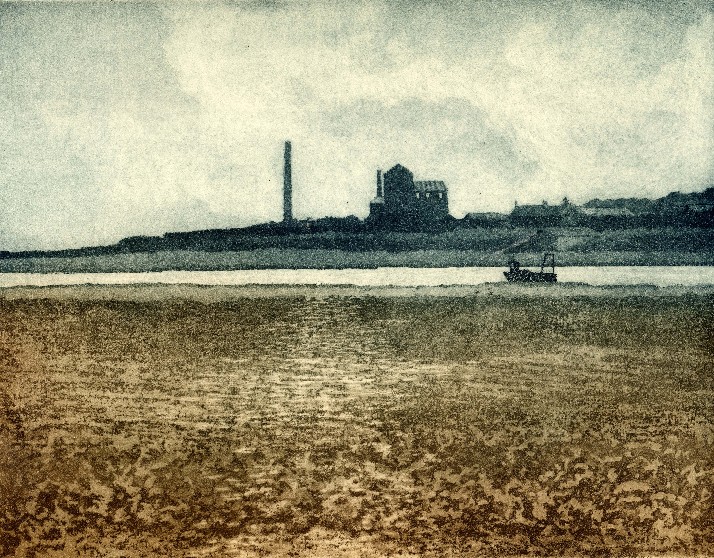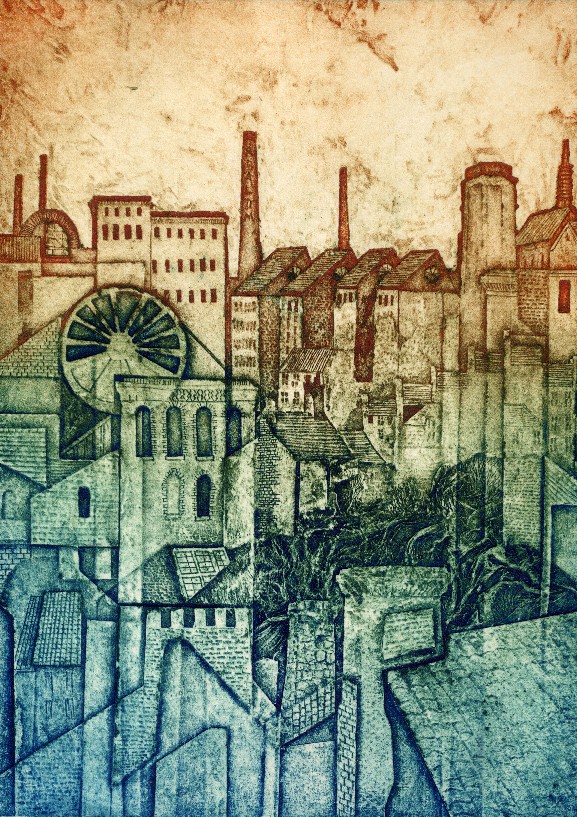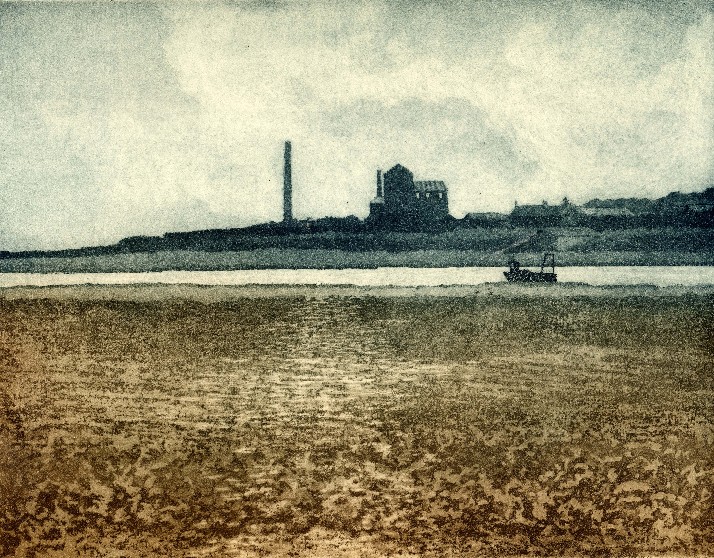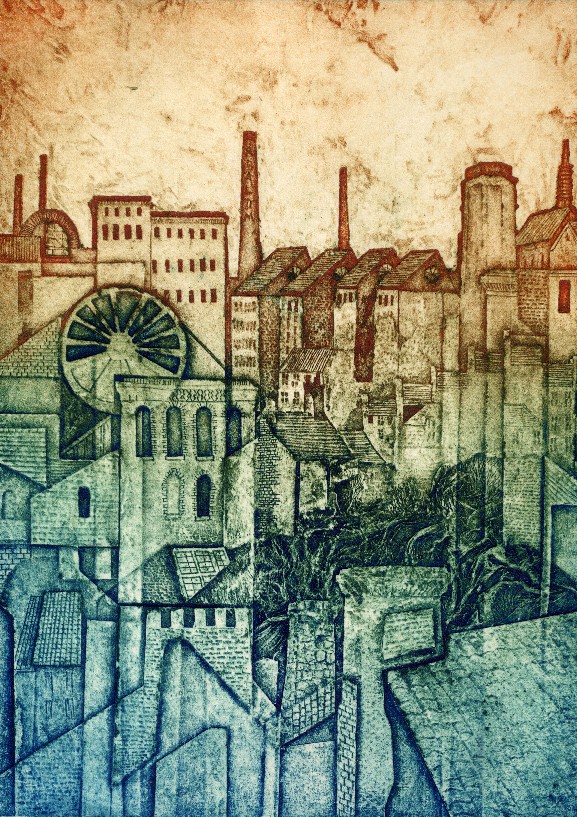 Norfolk based Laurie Rudling's etchings and collographs are inspired by a direct observation of the world and human influences on it.
His work is divided between two plate etchings of landscapes and collaged plates producing lithograph prints. All are inked on the plate and printed on a Berwick etching press.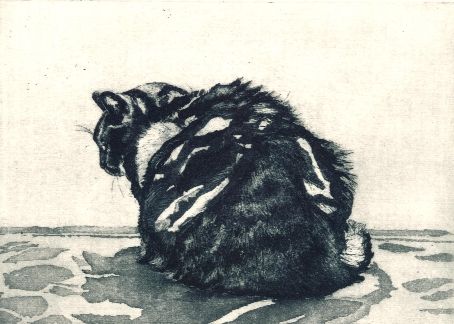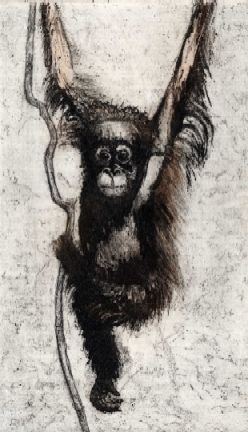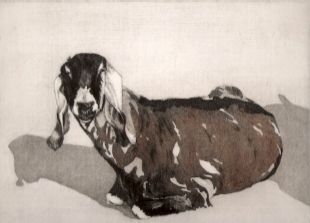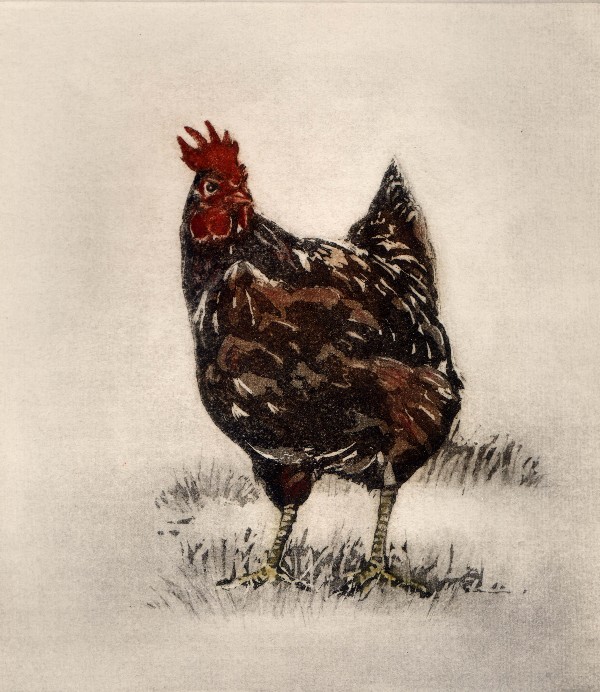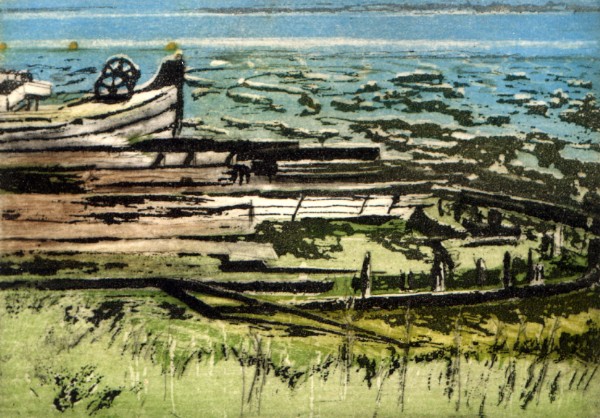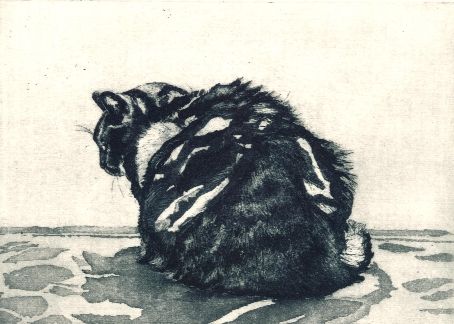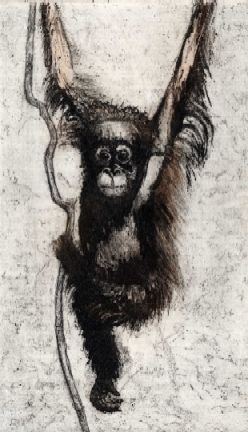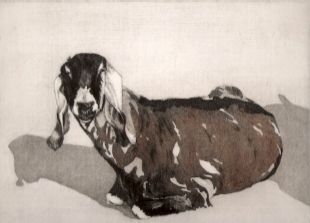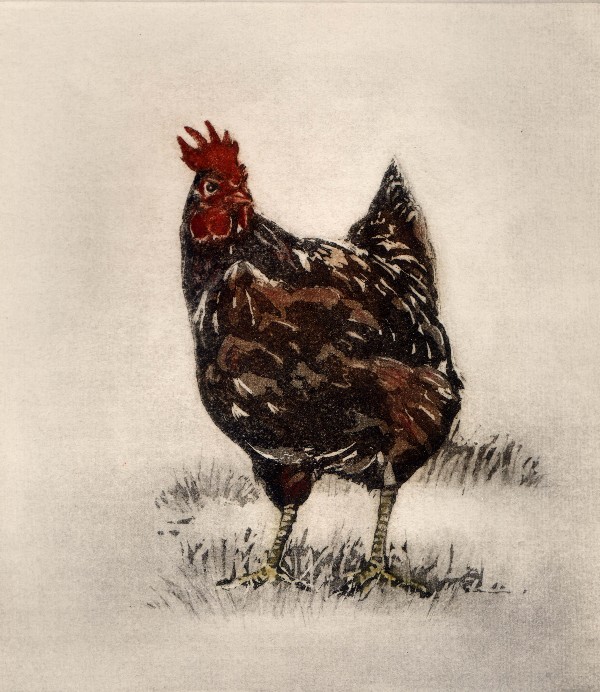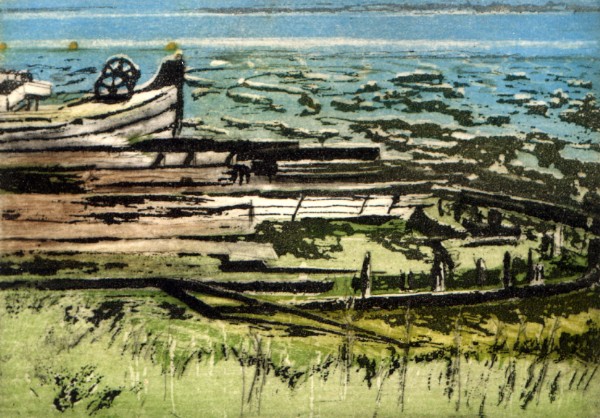 Born in London, She studied fine art at Middlesex Polytechnic (B.A Hons degree) and received a higher diploma in printmaking at the Slade School of Art. Pat now has a studio in Clerkenwell Workshops, London.
Exhibitions include The Royal Academy Summer Exhibition 1998, 1997 and 1996 London, Israel, Paris, Germany, Limerick, Cork, Scarborough and Liverpool.
Collections include Museum of London, Victoria and Albert Museum, St Pancras Library, London, Slade School of Fine Art, McNay Institute, San Antonia, Texas, USA, John Lewis Partnership, The British Council, Manchester City Council, Lloyds Building, London, Guildhall Library, London.
Publications include 'Art of New York' by Seymour Chwast and Stephen Heller, 'Different enclosures' by Irene Klepfisz, 'Altogether elsewhere' by Anne Wilson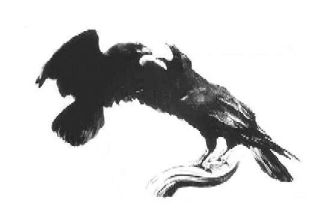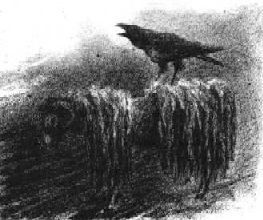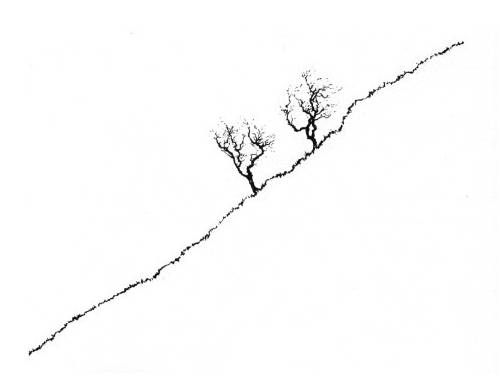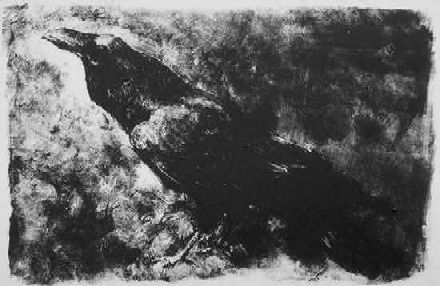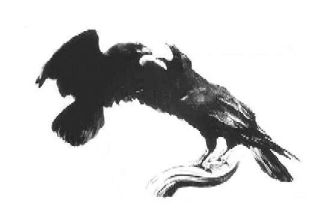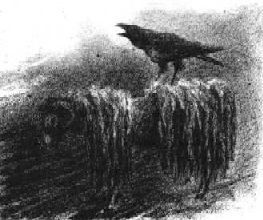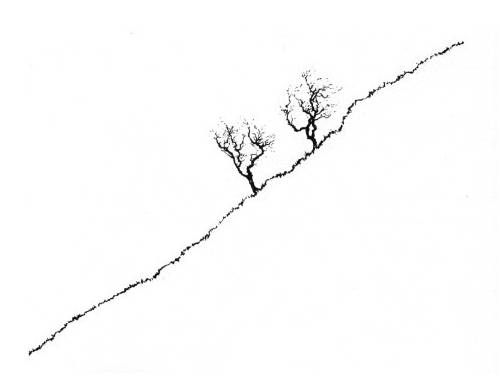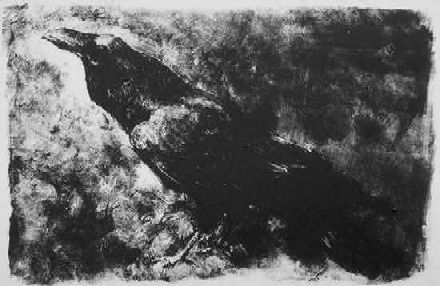 Born in Manchester 1947
1967-71 studied Fine Art at St Martin's School of Art, London
1971-82 self employed artist living in Thetford, Norfolk.
1982 self employed artist living in Blencarn, Cumbria.
Alan's work has been exhibited widely and is included in many public and private collections throughout Britain and abroad. Commissions include: The National Science Museum; Portsmouth Central Library; IBM UK Ltd; Viscount Devonport; Copeland Borough Council; Count Fritz Von der Schulenburg; Penrith library; Lord & Lady Inglewood and The Falkland Islands Government.